Become Part of the Balanced Life Community
I'm so glad to see you here.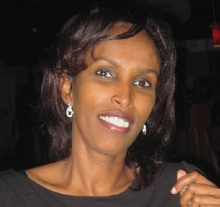 Imagine having a guide by your side providing you with the knowledge and skills on everything you need to know to lead a balanced life. You will be able to give your physical and mental health a boost to achieve resiliency and transformative life.
We all know that it usually takes time for changes in our behavior and thinking to lead to the balanced life that we all seek. Think of it as learning how to perform a new skill (playing the guitar, etc.), you are practicing new ways of doing things that will feel "mechanical" at first and eventually become more comfortable over a period of time! So, the best part of our Balanced Life Courses is the critical component of providing you with ample opportunities to practice the skills over, and over, and over.
Immerse yourself in your courses and take advantage about the available one-one coaching supports and membership benefits that are exclusively available to individuals enrolled in our courses.
As our gift to you we have assembled as a free download Five Mindful Techniques to Address Anxiety.
This website and our signature Life Balanced Courses are strictly for informational purposes. Kwellness Options assumes no responsibility for how you use any information, services, products or documents provided through this site. Nothing contained on the eBooks and site shall constitute professional advice for medical diagnosis or treatment. Information available on this website cannot not be used as substitute for therapy and shall not be construed as an endorsement, guarantee, representation or warranty with respect to any medical practitioner or medical treatment. It is also important that the user of the content provided does not disregard professional medical advice or delay seeking professional therapy support or advice because of information read on the eBooks and/or on this site.